presented by City Tours Germany
About Bremen
Bremen is a picturesque city in the homonymous German Land. It is famous not only for its history as an important hanseatic city - together with Lübeck and Hamburg - but also for its importance as scenery for the famous fairy-tale of the Grimm brothers (see image to the right!).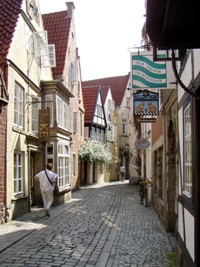 Source: Wikimedia Commons. Licence: Public Domain.Together with the port of Bremerhaven, the city of Bremen constitutes the smallest Land of Germany. It is divided in two sectors: the old town (in German: "Altstadt") and the new town (in German: "Neustadt").
The best way to discover the very characteristic old town of Bremen is by foot. The narrow streets with their timber-frame houses still give you an impression about medieval life in Bremen. Don't miss a visit to the romanesque Saint Peter's cathedral. And have a look at the town hall and the Schütting (a flamish-style guild hall from the 16th century) on the market square.
The new town of Bremen is astonishingly opposed to the old town. After heavy destructions during World War II, the entire quarter had to be rebuilt. Hence, it is mostly constituted of modern buildings today. Being altogether very touristic, the new town is specially marked by its many shops, some interesting museums and a series of university institutes.
If you wish to rent one of our buses or minibuses with driver for your bus transfers in Bremen and its surroundings, for a city sightseeing tour within Bremen or for a bus excursion starting from Bremen, please don't hesitate to contact us by phone at +49 172 83 44 164 or by email at .
We will be pleased to answer to your charter bus request and to provide you with a tailor-made offer for your transfers and sightseeing tours. Our team is looking forward to your message!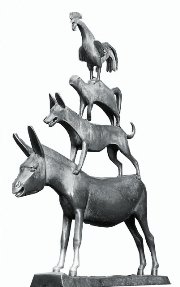 Source: Wikimedia Commons. Author: Gero Brandenburg. Licence: Creative Commons 3.0 Unported. Adapted by: Marine Ménard



Partner websites
---